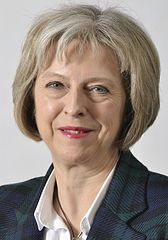 Why the Brexit Commons almost Failed the British People and the EU (rev.)
The situation (pre-Dec 2019) in the British government, the British parliament and the British parties is its leaders. Never in the history of politics have they all at the same time been so bad.
There is a secret reason for it: they are nearly all 3+/1- types!
It defies logic that this is possible that given there are only 72 out of 288 different types of people, or 25%.  3+/1- type are full of their own importance and great lovers of being on the stage. They love performing to audiences and are very expulsive and dynamic. This why they are unable to come to a Brexit agreement. They try to be all things to all men at the same time representing a party agenda.
On the other hand 2+/2- types who are fair, balanced and conciliatory and make up 108 of the 288 or 37.5% are noticeably few and far between.
But look at the make-up below of the personalities in the parties and you'll be astonished as you see the hidden hand of the magnetic fields at work. Note too, there are no (4-) who make up 18 or 6.25% out of 288 types or (4+) who are the same; nor (1+/3-) who also have 72 or 25% of the 288 possibilities. The only way we could see a mature, balanced and reasonable parliament is when the majority of those in charge are 2+/2- types. Even a healthy dollop of 1+/3- types would bring soundness and seriousness which is sadly liking with the current mob.
So, who have we got in the recent past and immediate present?
Conservatives
Theresa May 1/10/56 Libra/Monkey 3+/1-
Boris Johnson 19/6/64 Gemini/Dragon 3+/1-
Ruth Davidson 10/11/78 Scorpio/Horse 2+/2-
Labour
Ed Milliband 24/12/69 Capricorn/Rooster 2+/2-
Jeremy Corbyn 26/5/49 Gemini/Buffalo 3+/1-
Tom Watson 8/1/67 Capricorn/Horse 3+/1-
Harriet Harman 30/7/50 Leo/Tiger 3+/1-
LibDems
Nick Clegg 7/1/67 Capricorn/Horse 3+/1-
Vince Cable 9/5/43 Taurus/Buffalo 2+/2-
Jo Swinson 5/2/80 Aquarius/Goat 2+/2-
Greens
Natalie Bennett 10/2/66 Aquarius/Horse 2+/2-
Caroline Lucas 9/12/60 Sagittarius/Rat 3+/1-
Jonathan Bartley 16/10/71 Libra/Pig 2+/2-
SDP
Alex Salmond 31/12/54 Capricorn/Horse 3+/1-
Nicola Sturgeon 19/7/70 Cancer/Dog 2+/2-
Ian Blackmore 14/5/61 Taurus 2+/2-
SPEAKER
John Bercow 19/1/63 Capricorn/Tiger 3+/1-